President's Message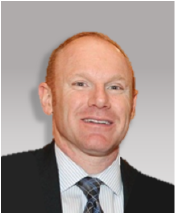 Chadwick J. Libby
President
Welcome to the website of the Pennsylvania Council of Chief Juvenile Probation Officers.
Since its inception in 1967 the Council has endeavored to advance the field of juvenile justice. In the early days, the Council was focused on establishing the profession of juvenile probation while distinguishing it from the Department of Public Welfare (DPW). The express purpose of the Council was to develop and promote juvenile probation services in Pennsylvania, which remains a central tenet of todays Council. In 1968, the Council's influence was instrumental in the passage of Senate Bill 677, transferring grant authority from DPW to the Juvenile Court Judges Commission (JCJC). Since that time, the Council and JCJC have enjoyed a long and fruitful partnership.
Upcoming Events
Recent News

November 8, 2021
In September, the Juvenile Court Judges' Commission (JCJC) released its seventh recidivism report, entitled: The Pennsylvania Juvenile Just...