Blair County Chief Retires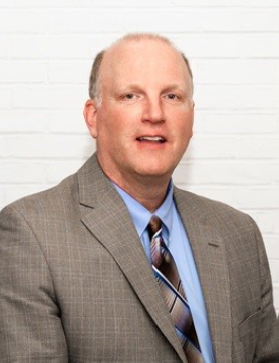 After nearly 35 years of service, Jon Frank retired as the Chief Juvenile Probation Officer of the Blair County Juvenile Probation Department on January 6, 2023. Jon began his career in 1988 as a Juvenile Probation Officer in Blair County. Since that time, he has served his community as a Juvenile Probation Officer, Supervisor, Deputy Chief, and Chief. Jon was instrumental in establishing Blair County as an early leader in the implementation of the Juvenile Justice System Enhancement Strategy. For example, Blair County was one of the initial ten counties to implement the use of the YLS Risk Assessment Instrument.
Jon has been involved extensively as a pillar of the Blair County community for decades. He has networked with other local leaders with the Leadership Blair County program offered via the Blair County Chamber of Commerce. He was an active member of the Pennsylvania Council of Chief Juvenile Probation Officers, where he served as Chair of the Public Relations Committee. Jon was also the Council's Secretary for two terms. He was actively involved in the Blair County Healthy Coalition, Youth League, and Blair County Criminal Justice Advisory Board (CJAB). Jon served on the state's Mental Health Clinical Committee, as well as the Juvenile Court Judges' Commission's Awards Committee. He led his region's Children's Roundtable initiative with local Children, Youth, and Family leaders. Jon worked to establish relationships with local schools and pilot community crisis intervention methods to local law enforcement. Throughout his career, Jon never missed an opportunity to assert himself as a leader.
Jon holds a bachelor's degree in Criminal Justice from Penn State University and a Master of Science in Administration of Juvenile Justice from Shippensburg University. Outside of the professional world, Jon sits on the Board of Directors of his local credit union and he is involved with acts of service through his church. He is an avid Penn State Football fan, food connoisseur, loving husband to his wife Shelly, and father to his beloved son Nicholas. Those close to Jon know that he is very caring in nature and always goes out of his way to envelop a positive outlook, even in difficult situations. Best wishes on a happy retirement, Jon!
From the PA JCJC's Juvenile Justice Newsletter - January 2023